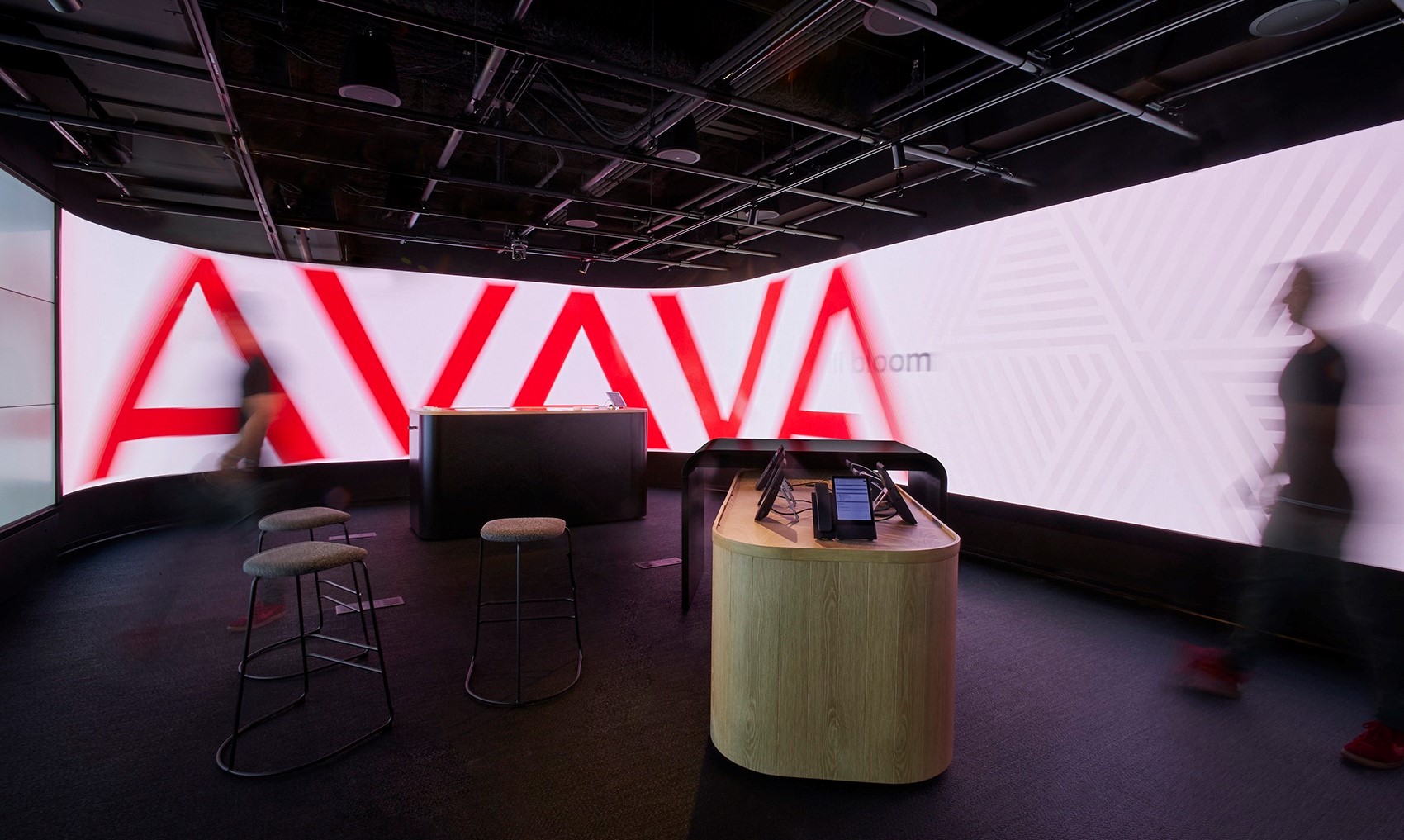 14 Feb

Can Immersive Video Experiences Increase Brand Loyalty?

Well, according to a jury of experts at the Corporate Content Awards in London, it absolutely can.

We were beyond delighted to receive an award for "Best use of content with an existing external community" for the work we did with Avaya last year, building them the biggest and most immersive customer experience yet.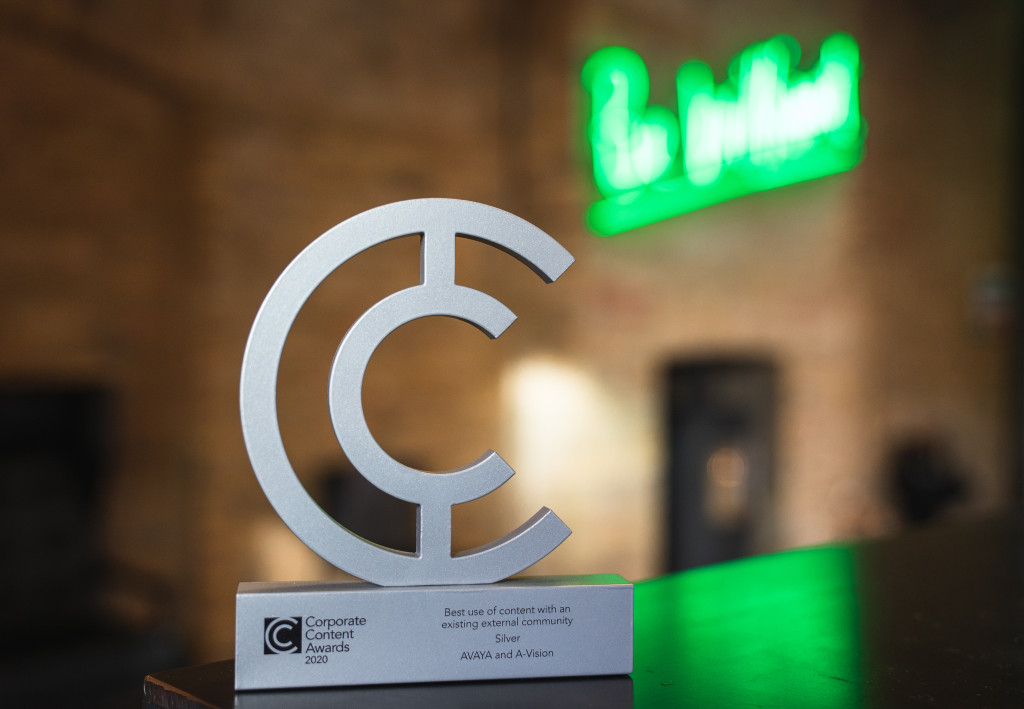 Avaya is a technology company that specializes in business communications. They have moved heavily away from physical products to software-based solution, which as we all know are extremely hard to communicate the benefit of in an emotional manner, especially using traditional media.
That's why they decided to build the biggest and most immersive experience inside their purpose-built Customer Experience Center in NYC, and we were asked to "wow" their clients through video content and digital experiences.
Our brief was to make Avaya's clients aware of the myriad of ways Avaya technologies can accelerate their business, cities and even government institutions. Our idea was to create Persona-Driven Spaces to help them feel and visualize "what would it be like if they used Avaya's products and services".
The floor-to-ceiling screen curves around most of the room would be immersing healthcare professionals in a hospital environment or hospitality clients in a virtual hotel, for example. Visitors are encouraged to play with the phones, pads, haptic table and other multimedia devices on the central kiosk to understand their real-time effects on the screen.
"Wyzowl claims that 74% of people who get

an opportunity to see a product in action via

an explainer video will buy it"
This beautiful screen was our canvas and we have created over 50 pieces of content. A series of scenes that depicted specific client settings and demonstrated how Avaya products and solutions touched every process from customer interaction to call center, servers and management portals.
The screen that wraps around three walls and completely envelopes you in content, which makes you feel as you are inside each environment, be it a hospital, school, hotel, call center, shopping mall, bank or modern office – all at breath-taking 22K resolution!
If this was not WOW enough, we also developed content for a number of product demos using a technology called Bluescape. This allowed, video stills, Power Points, charts and live feeds to seamlessly combine on a 40-foot wall, so a presenter could perform a sales pitch directly to an existing customer with whatever information they required.
So what did we learn through this process?
First of all, that however experienced a production company is at big scale high resolution video, a project at 22k or 4 x that of IMAX is going to give you new learnings!
To start with, no camera in the world can produce an image over 8K, so whatever we created was always going to be a meshing together of a series of high-resolution elements.
Rendering times on final delivery of assets was always going to be huge if we played a traditional "final sign off of assets, then render" model. Instead we worked with a complex client approvals mechanism to render certain aspect of the content as and when we got approvals, thus meaning that final render stages were massively reduced.
And finally, in a usual project the briefing stage might be around 10% and production be around 90% of the project timescale. This was never going to work on a project of this complexity and with so many inter-dependencies. Instead around 50% of the time was front loaded to develop the projects brief, creative possibilities and technical solutions.
To conclude, I can honestly say this was a great team effort and there was a lot of enthusiasm from all to make something truly great. It is not often that you get the honor to work on a project of this scale, break grounds in your industry and be recognized for it. The initiative was  such a success for Avaya that we are now building a second Experience center for them in Dubai!
So, if you are reading this article and considering whether something of this scale would be good for your brand, my view is that painting a picture of the future on a big screen is perfect for a company that has big vision and a big story to tell. It places the customer at the center of that vision both physically and metaphorically and builds a confidence in delivery of that vision that is truly priceless.
Click here to find out more about Avaya's Customer Engagement Center on their blog
See video overview below